D.A.R.E. Part 2: GOOD & BAD DRUGS
Officer Alston talked about drugs this week. Some are good and some are bad. Examples of good drugs include medicine and vitamins. However, medicine can be bad if you take it when you don't need it, when you take too much, or when it doesn't belong to you.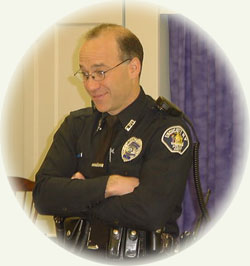 Bad drugs include nicotine and alcohol (which are legal), and cocaine and marijuana (which are illegal). Nicotine is in cigarettes, and alcohol is in beer or wine. These drugs affect the brain and can make a person want more. Our brains tell us to breathe, and tell our hearts to beat. Our brains work with chemicals, and drugs are chemicals that get in the way of our brain working as well as it can.